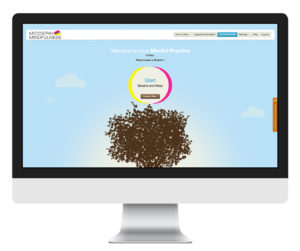 Please note that this grant has expired and no longer available.
We are happy to announce that we can now help more people bring mindfulness into schools in a powerful new way thanks to a generous grant from the 1440 Foundation.
A year ago we embarked on an innovative plan to collaborate with mindfulness teachers and organizations. The idea was simple. Many teachers and organizations have developed successful mindfulness lessons. We've developed a successful online teaching platform. Why not combine the two so more educators can reach more students via technology?
We call this collaboration our Mindful Educator Partnership. Teachers, schools, and mindfulness organizations can partner with us to create an online app customized with their teaching materials and logo. That way schools can have their own mindfulness app with the voices of local guidance counselors, teachers, and students. The partnership is also here to give individual mindfulness teachers (and other mindfulness organizations) a powerful online platform to house their teachings.
Thanks to 1440 Foundation's generous grant, we can dramatically lower the cost of this partnership. We'd love to work with you, so please contact us to learn more.