Make a dramatic impact on the culture and performance of a classroom, or a school, or hundreds of schools.
You've spent a great deal of time honing your mindfulness teaching, and you've helped many students and teachers. Now we're here to support you. Whether your goal is to reach more students or train more educators, putting your materials in our digital platform allows you to teach a larger audience.

Our app guides students and teachers through daily mindfulness lessons with the click of a button. We will deliver the power of your content with the convenience and wow factor of modern tech.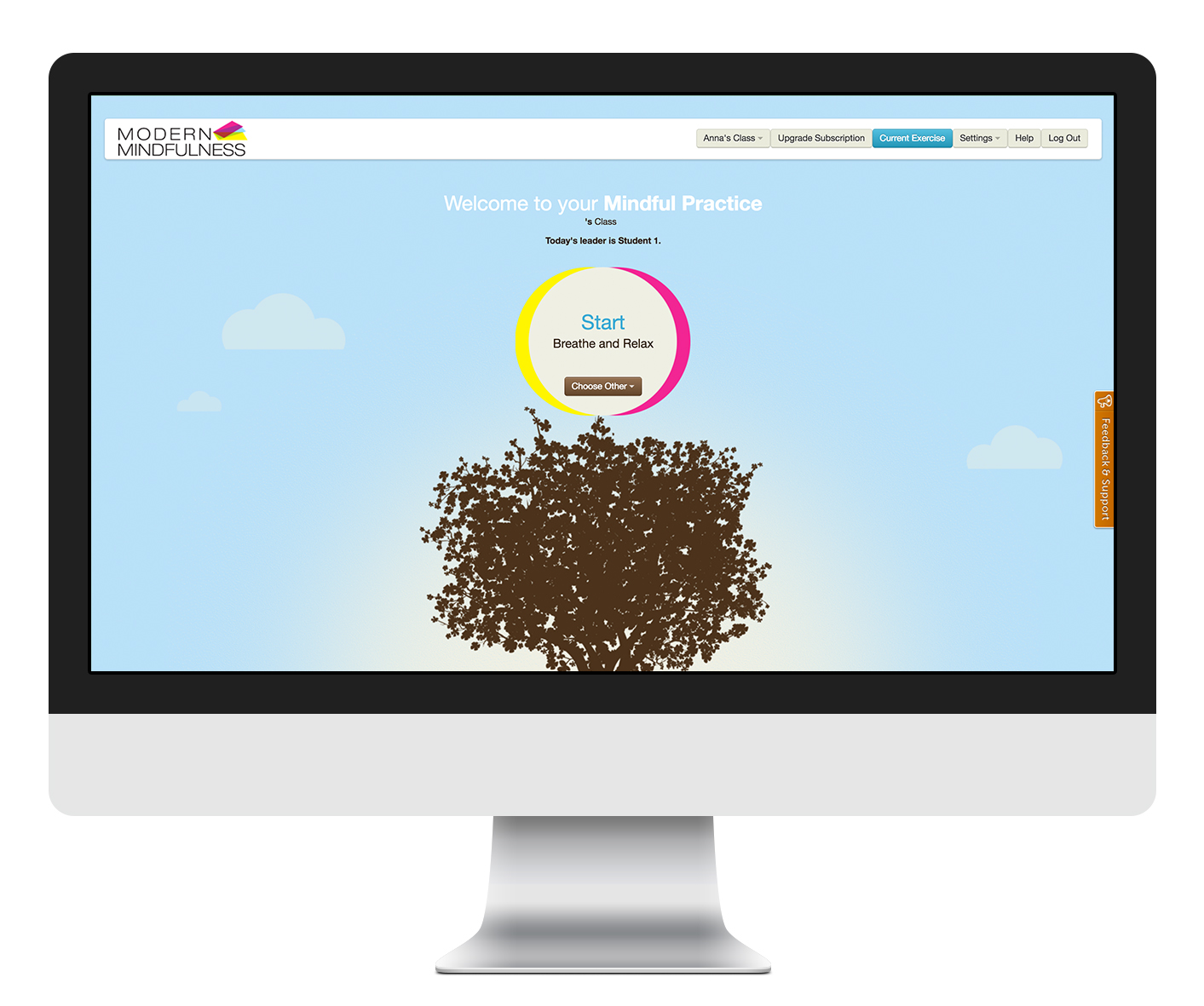 Streamline your mindfulness teachings into one simple, powerful app.
Even if you provide excellent mindfulness instruction, it's hard for classrooms to maintain it on a daily basis. Think of our platform as a bridge between your training and ongoing daily practice.
And, because of the cloud based nature of our application, it can be scaled to hundreds or thousands of schools and classrooms.
"Your materials are stellar, your presentation was clear and concise, and teachers appreciated how hard you worked to make your mindfulness site a product that met their needs."
Mary Woodruff
Creating an online platform takes months, even years, and is expensive. We have already taken care of this for you, providing you a customizable app for a fraction of the time and cost.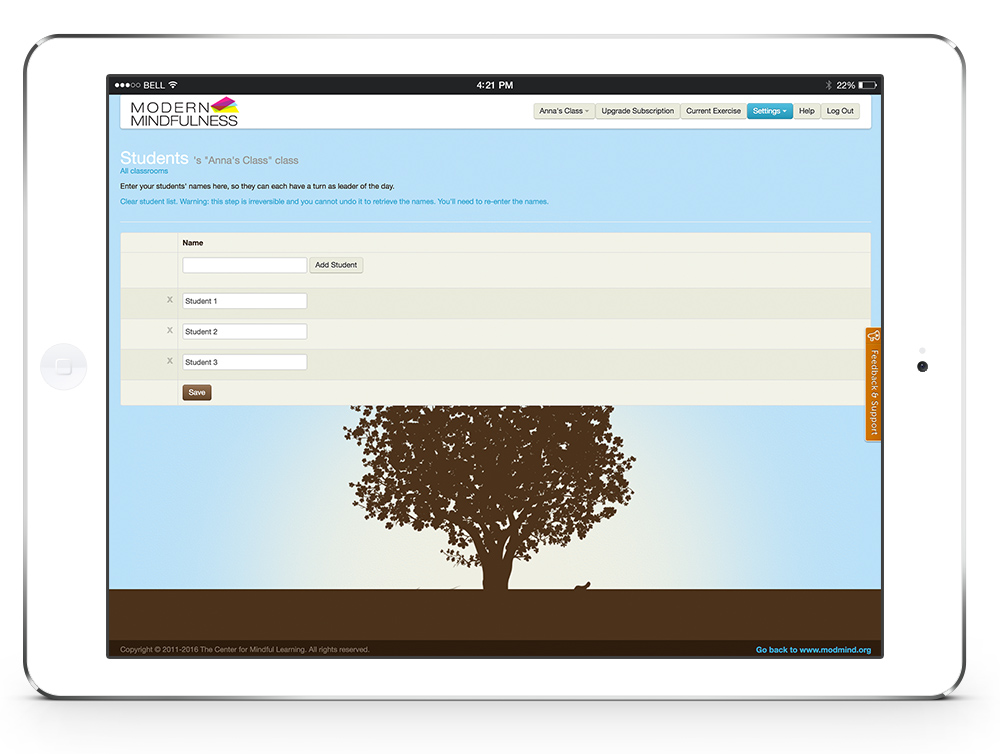 Support your teachings with daily digital mindfulness practice

Use your own teachings or use ours in any combination

We take care of the technology, setup, and support so you can focus on mindfulness
We'll give you personal coaching so that your lessons are most effective in this framework. 
Once you record your lessons and send them to us we'll work our technology magic and send you your new program.
Our platform can accommodate the number of sessions you want to record and their length can be adapted to suit your needs.
For a limited time we have a grant that lets us subsidize the cost of this offering. Contact us to learn more about pricing for your unique situation.
Why Us?
Since 2008 Modern Mindfulness has been using technology to teach mindfulness in schools. Built from the ground up with feedback from students and teachers, Modern Mindfulness is a digital platform that is both powerful and easy to use. With the click of a button teachers can deliver mindfulness into their classroom. More than 1,000 teachers have used our program, benefiting thousands of students across the country.
Read more about our app