Teachers often say that they'd love to bring mindfulness into their classroom, but they don't have time to master another curriculum.
That's why we built Modern Mindfulness. We are here to support you.
Mindfulness for Schools in 5 Minutes a Day
"I love using the Computer Program. It is an easy and quick way to introduce our preschoolers to mindfulness. Having everything on the computer means that I can access it anytime I am planning and it doesn't have to cut into our limited time."
Rebecca Groberg
Modern Mindfulness was created by public school teachers and students in collaboration with mindfulness experts. That's why teachers use it, and that's why students love it. Our program supports teachers by training them in exactly what they need to know in as short a time as possible through in-person trainings and an interactive online curriculum that shows educators how to teach mindfulness to youth.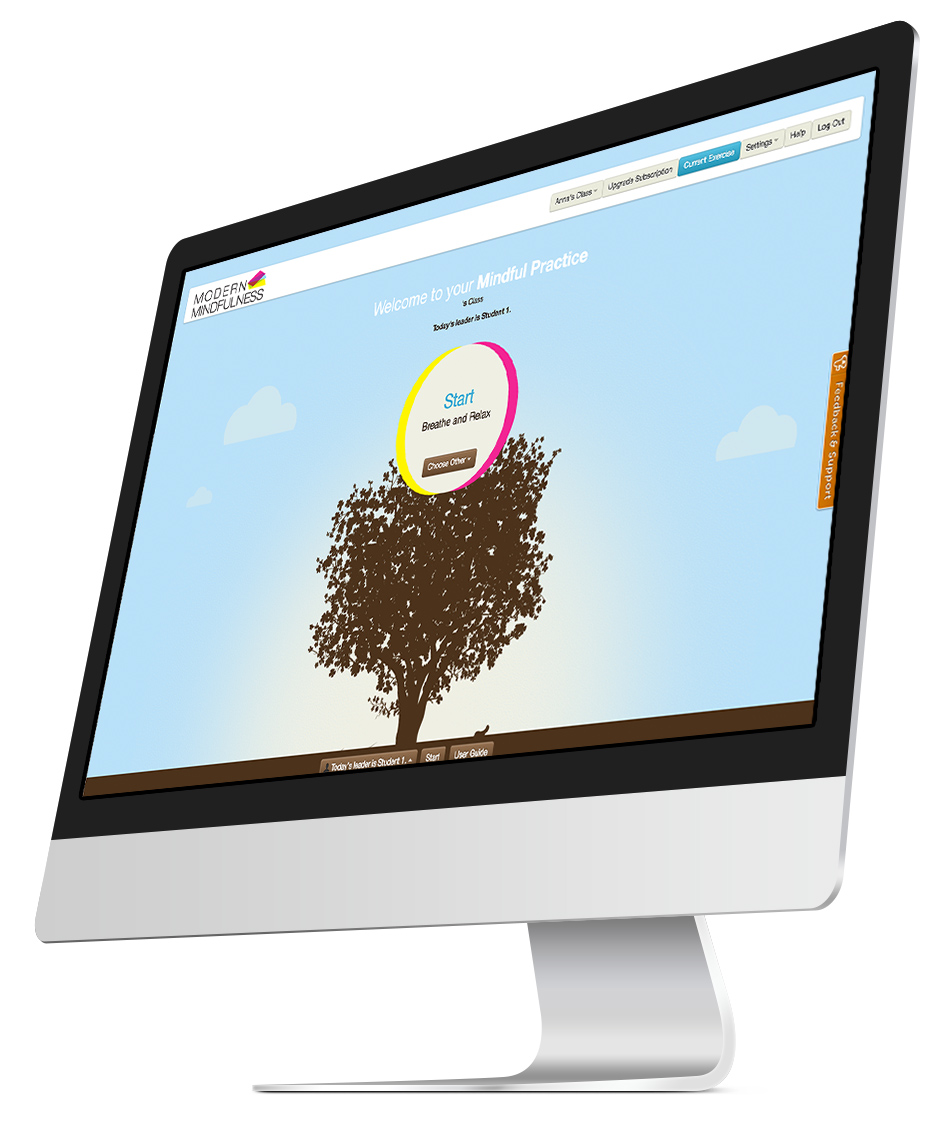 Our app takes care of classroom instruction, giving educators time to practice mindfulness with their students, until teachers feel ready to create their own lessons. When empowered by mindfulness, students become more engaged, teachers de-stress, and school culture transforms.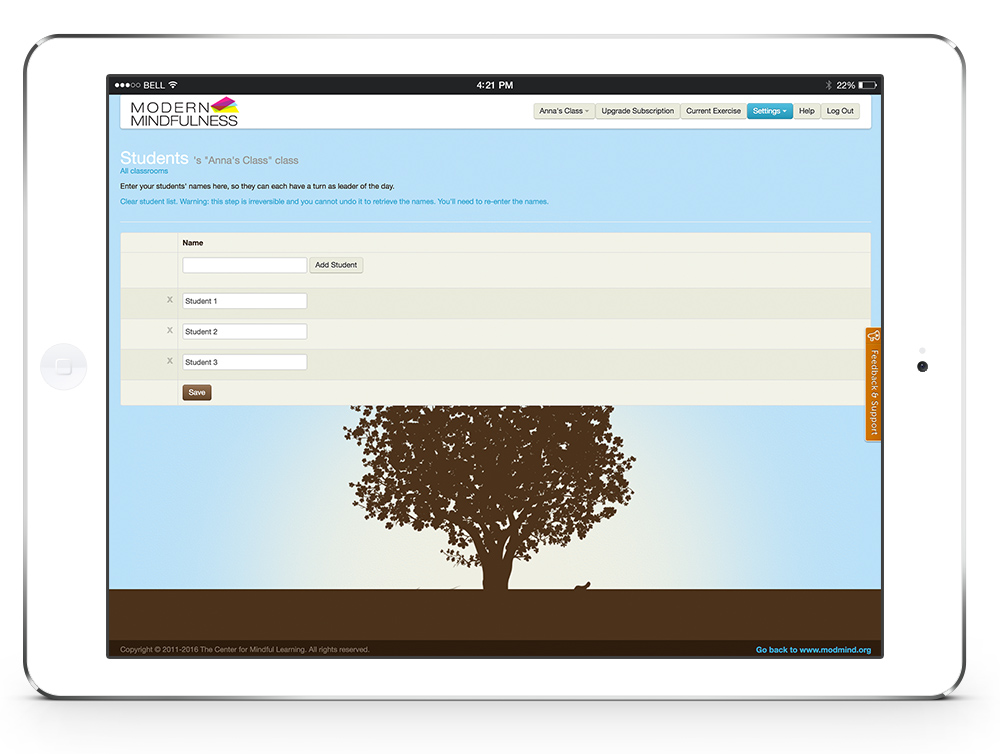 "Your materials are stellar, your presentation was clear and concise, and teachers appreciated how hard you worked to make your mindfulness site a product that met their needs."
Mary Woodruff
Our program is a low-cost way to make a dramatic impact on the culture and performance of a school.
Take a Training
It's as simple as pressing a button, and each lesson is carefully structured to include:
5-minute expert guidance to teach students how to focus and relax

Interactive questions to help students explore their mindfulness practice

A motivational message to integrate mindfulness into the rest of the day
The full program contains ten weeks of teacher training material done outside of class and nine weeks of classroom material. This boils down to about 30 minutes a week of teacher training and 5 minutes a day of prepackaged mindfulness instruction for the classroom.
Our training empowers educators to feel confident to lead their own mindfulness lessons and support students to lead lessons. The app will always be there for those hectic days or when students want to listen again, but we support educators to teach mindfulness in their own authentic way once they feel ready.
Take a training (in school or online) and learn how to integrate Modern Mindfulness into your school environment.
Questions? Our mindfulness experts are eager to talk to you about how to transform your school with Modern Mindfulness.